The SRE (Site Reliability Engineering) Foundation course is an introduction to the principles & practices that enable an organization to reliably and economically scale critical services. Introduces a range of practices for improving service reliability through a mixture of automation, working methods and organizational re-alignment. While fit for all who are interested in site reliability, this course is tailored for those focused on large-scale service availability.
The course highlights the evolution of SRE and its future direction, and equips participants with the practices, methods, and tools to engage people across the organization involved in reliability and stability evidenced through the use of real-life scenarios and case stories. Upon completion of the course, participants will have tangible takeaways to leverage when back in the office such as understanding, setting and tracking Service Level Objectives (SLO's). Read our What is SRE whitepaper here.
The course has been developed by leveraging key SRE sources, engaging with thought-leaders in the space and working with organizations embracing SRE to extract real-life best practices and has been designed to teach the key principles & practices necessary for starting SRE adoption. Come ready to participate in lively discussions about improvements, benefits and challenges.
This course culminates with an independent exam. Successfully passing (65%) the 60 minute exam, consisting of 40 multiple-choice questions, leads to the SRE Foundation Certificate.
Class also includes experiential exercises, GAME ON! An Interactive Learning Experience® and access to ITSM Academy's Learner Portal.
** Click on the Product Videos tab above to see videos relating to this course **
Learning Objectives: The learning objectives for SRE Foundation include a practical understanding of:
The history of SRE and its emergence at Google
The inter-relationship of SRE with DevOps and other popular frameworks
The underlying principles behind SRE
Service Level Objectives (SLO's) and their user focus
Service Level Indicators (SLI's) and the modern monitoring landscape
Error budgets and the associated error budget policies
Toil and its effect on an organization's productivity
Some practical steps that can help to eliminate toil
Observability as something to indicate the health of a service
SRE tools, automation techniques and the importance of security
Anti-fragility, our approach to failure and failure testing
The organizational impact that introducing SRE brings
Delivery: For 16 hours, our learners are immersed in material that is presented in a fun, practical manner using exercises, sample exam questions and real-world examples.
Audience:
Anyone starting or leading a move towards increased reliability
Anyone interested in modern IT leadership and organizational change approaches
Business Managers
Business Stakeholders
Change Agents
Consultants
DevOps Practitioners
IT Directors
IT Managers
IT Team Leaders
Product Owners
Scrum Masters
Software Engineers
Site Reliability Engineers
System Integrators
Tool Providers
Professional Education Hours: Individuals attending this class will earn 16 professional education hours (e.g., PDUs, CPEs, CEUs) upon completion of this course. These professional education hours can be submitted to associations such as the Project Management Institute and ISACA, if applicable.
Instructors: As with all ITSM Academy training, our instructors have successful track records as IT professionals and bring that acumen into the classroom. Utilizing the highest quality content, our trainers blend their real-life experiences into lively classroom discussion.
Trainers for this course are seasoned professionals, hold multiple DevOps, Agile and ITSM industry certifications and have successfully completed ITSM Academy's SRE Train-the-Trainer Program.
Course / Student Materials:
Access to ITSM Academy's Learner Portal – my.itsmacademy.com – extends the classroom experience with online content and tools

Digital Learner Manual (excellent post-class reference)
Learner Personal Action Plan
Sample documents, templates tools and techniques
Study aids and sample exams
Access to additional sources of information and communities – including the State of DevOps Report

Sixteen (16) hours of instructor led training and exercise facilitation
Participation in our GAME ON! An Interactive Learning Experience®
Participation in unique assignments designed to apply concepts
In-class exam preparation
Exam voucher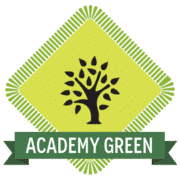 Let's Go Green: Materials for this course are provided as downloadable soft copy files that can be viewed on a variety of devices. Attendees may print a hard copy of the files in whatever format best meets their needs, and can use the files under the Terms of Use as indicated on the material.
Prerequisites: Complete pre-class reading assignment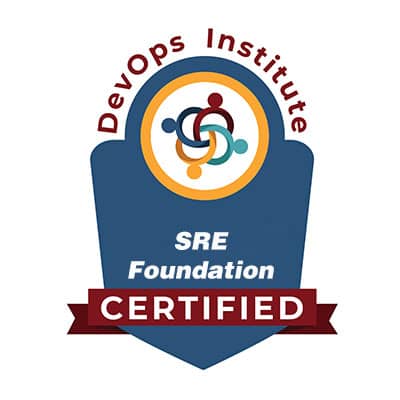 Exam & Certification: As an Elite Education Provider of the DevOps Institute, ITSM Academy has served as Lead Author on five (5) of the nine (9) courses in their portfolio (as of 2020), including their flagship offering – DevOps Foundation.
Taking the independent examination, administered by DOI, is optional. By not making the exam a requirement of the course, we are able to save you both time and money!
If you choose to take the exam, a voucher will be issued during class. Successfully passing (65%) the 90 minute examination, consisting of 40 multiple-choice questions, leads to the SRE Foundation certificate. Successful candidates are issued Digital Badges to be shared in Social Media. To purchase an exam only, please visit https://www.itsmacademy.com/exam-voucher.
---
You can click here to order your class with ITSM Academy. Don't forget to use code OWLPOINT#10 for 10% off.