The Drive Stakeholder Value Course is an 18-hour course focused on helping practitioners increase stakeholder satisfaction via the best service offerings; something that is essential to business success in today's highly competitive landscape.
All service providers, including internal IT departments, are in the business of customer and user experience. How services are delivered is as important as what is delivered. To that end, some of the core concepts of ITIL 4 is that value is co-created and the importance of customers having an attractive and coherent experience.
In order to focus on the outcomes and on the customer/user experience, service providers are seeking to master the art of mapping their customer journey. Doing so allows them to maximize stakeholder value through co-creation of value throughout the entire value chain. Therefore, this ITIL 4 module is around the customer journey – from both parties engaging, agreeing to work together and interacting to co-create value.
At the end of the course, attendees will have developed capabilities in:
1. Ensuring high satisfaction levels
ITIL had previously considered satisfaction via service level agreements – focused on outputs – utility and warranty. ITIL 4 introduces the "flip" from outputs to outcome when consuming a service.
2. Using human-centred design when designing services
The module gives practical guidance about, for example, design thinking to achieve better usability and experience by understanding how the customer feels when using a service.
3. Customer experience (CX) and user experience (UX) design to optimize customer experience
These ideas add to the concepts of utility and warranty (achieving quality outcomes) but speak the language of experience based agreements.
4. Communication – influencing stakeholders, encouraging collaboration and transparency
To drive stakeholder value, good communication is a prerequisite of trust: listening and understanding what each party needs and wants. By understanding the dynamics in a service relationship, the practitioner will be better placed to provide services, drive and co-create value.
Read more about the ITIL 4 Managing Professional modules and the ITIL 4 certification scheme here. 
Prerequisites: ITIL 4 Foundation
Course Objectives: This course covers all types of engagement and interaction between a service provider and its customers, users, suppliers and partners.
Attendees acquire an understanding of:
The conversion of demand into value via IT enabled services
Key topics such as SLA design, multi-supplier management, communication, relationship management, CX and UX design and customer journey mapping
Tools to increase stakeholder satisfaction which is integral to business success in the current competitive landscape
Course / Student Materials:
Access to ITSM Academy's Learner Portal – my.itsmacademy.com – extends the classroom experience with online content and tools

Digital learner manual (excellent post-class reference)
Sample documents and templates
Reference Cards
Personal Action Plan
Memory exercises, study aids and sample exams

Instructor led education and exercise facilitation
Participation in unique in-class assignments
In-class exam preparation
Exam voucher
Certification: Learners earn their ITIL Specialist: Drive Stakeholder Value
Instructors: As with all ITSM Academy training, our instructors have successful track records as IT professionals and bring that acumen into the classroom. Utilizing the highest quality content, trainers blend their real-life experiences into lively classroom discussion. Instructors for this course are ITIL Experts, Managing Professionals, and hold multiple ITIL, Agile, DevOps and ITSM industry certifications. They have successfully completed ITSM Academy's Managing Professional Train-the-Trainer Program. Alumni complete class prepared to pass the exam, but more importantly, with a wealth of practical knowledge.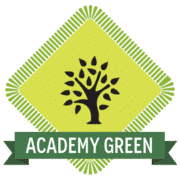 Let's Go Green: Materials for this course are provided as downloadable soft copy files that can be viewed on a variety of devices. Attendees may print a hard copy of the files in whatever format best meets their needs, and can use the files under the ITSM Academy Terms of Use as indicated on the material.
Professional Education Hours: Individuals attending this class will earn 18 professional education hours (e.g., PDUs, CPEs, CEUs) upon completion of this course. These professional education hours can be submitted to associations such as the Project Management Institute and ISACA, if applicable.
---
You can click here to order your class with ITSM Academy. Don't forget to use code OWLPOINT#10 for 10% off.