Service Management matures and streamlines the planning, design, delivery, operation and control of IT Services to users that rapidly delivers business results in a repeatable, predictable and cost-efficient manner.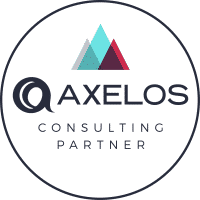 OwlPoint is the most tenured Axelos Consulting Partner (ACP) in the United States. We are the experts in ITIL Consulting and provide a broad range of services including ITIL Maturity Assessments, Service Management and ITIL Roadmaps, Expert Guidance, Process Design, ITSM Program Management, and much more.
OwlPoint understands that every enterprise is different, with its own requirements for services, business objectives, decision-making processes and use of technology – just to name a few. OwlPoint offers a comprehensive set of IT Service Management offerings that help you create a high-performance IT operation and culture. OwlPoint recognizes that delivering broad-based capabilities requires IT leaders to adopt both a wide-lens view to understand broad IT capability as well as a microscopic lens perspective that answers capacity questions in a given function. To stay ahead of ever-evolving business requirements and user demand requires a forward-thinking approach about the way IT systems, processes and strategies are deployed and the way users interact with them.
Investing in a mature and proactive IT stance reduces costs and risk across the business from the way infrastructure (including cloud) is managed, to the way workflows are designed and ultimately the types of decisions that are made and value that is delivered to users. Enterprise IT users demand frictionless interactions that enable them to perform their everyday jobs without thinking about IT. When IT works best it works in the background seamlessly; enabling the functions of the business. Creating positive user experiences depends on how hard or how easy IT makes their jobs. Much has been discussed about IT Transformation, mostly within the context of a tool, but the realization of real value and transformation comes through the synergy and orchestration of all IT resources. The modern IT enterprise takes it all into account and is poised to grow and adapt rapidly regardless of business conditions. OwlPoint can assess where you are today, where you want to be tomorrow and help put you on the path to your future. Service samplings include but aren't limited to:
Assessment: Provides Current State, Future State & Roadmapping
Governance: Process, Program, Systems, Policy & Procedures
ITIL & Business Process Design & Implementation
Help Desk Optimization
Let us help you implement an effective service management program. Contact us.