The ITSM for DevOps Course is a sixteen (16) hour course describes how to accelerate and modernize your IT service management (ITSM) processes in support of DevOps. Let's face it, ITSM processes have – at times – a reputation for being heavy handed and bloated. They can also be a constraint in the IT value stream; particularly in organizations adopting Agile and DevOps practices. In this course you will practice and master pragmatic approaches for streamlining and automating existing ITSM processes and for handling compliance as code.
Organizations adopting a DevOps culture and practices are able to deliver high-quality software faster.  which means the business can deliver value to customers faster. You sometimes hear that DevOps and ITSM aren't compatible. The reality is that high-performing organizations aren't achieving success without ITSM processes. These organizations are performing ITSM processes. Those processes are just so streamlined and (often) automated that people don't even realize that they are executing ITSM processes.
This course discusses key ITSM processes that are critical to DevOps and how those processes MUST be adapted to achieve high performance and deliver business value.
In an enterprise, DevOps doesn't eliminate the need for controls and data. Regulatory controls and audits still exist and risks and impacts must still be managed. ITSM DevOps introduces ways to achieve both speed and control while driving value across the IT value stream.
Learning Objectives: At the end of this course, the learner will understand:
How companies are struggling with the technological and human challenges of DevOps transformations
The role of service management
How IT service management is viewed as a constraint
How DevOps introduces new ways of thinking and working
How to accelerate and automate ITSM processes in support of DevOps
ITSM process integration and automation
How to leverage Lean and Agile methods to reduce waste and positively impact both the cost and quality of processes and services
Class also includes facilitated discussions and exercises that produce deliverables you can put to use immediately.
Course Student Material:
Sixteen (16) hours of instructor-led training and exercise facilitation
Digital Learner Manual (excellent post-class reference)
Sample documents, templates, tools and techniques
Participation in unique assignments designed to apply concepts
Learner Personal Action Plan
Access to additional sources of information and communities
Exam voucher
Audience: The main target candidates for this course are:
Anyone interested in modernizing ITSM processes in support of a DevOps or digital transformation
ITSM process owners, process managers and stakeholders
IT transformation leaders, coaches, and managers
Consultants guiding their clients through DevOps-related process improvement initiatives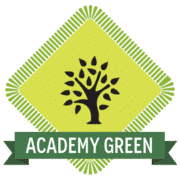 Let's Go Green: Materials for this course are provided as downloadable soft copy files that can be viewed on a variety of devices. Attendees may print a hard copy of the files in whatever format best meets their needs, and can use the files under the Terms of Use as indicated on the material.
Certification: Learners earn their ITSM for DevOps certificate by achieving a passing score (65%) on a 45 minute, 20 multiple choice question examination.
Professional Education Hours: Individuals attending this class will earn 16 professional education hours (e.g., PDUs, CPEs, CEUs) upon completion of this course. These professional education hours can be submitted to associations such as the Project Management Institute and ISACA, if applicable.
Instructors:
As with all ITSM Academy training, our instructors have years of hands-on IT practitioner experience, enabling them to effectively intertwine theory and real life stories and scenarios. Using the highest quality content, this training style encourages active group participation, allowing all learners to bring from class a wealth of practical knowledge. Instructors for this course are Certified Process Design Engineers, hold multiple ITSM, DevOps and Agile Service Management Certifications and have completed ITSM Academy's Train-the-Trainer program.
---
You can click here to order your class with ITSM Academy. Don't forget to use code OWLPOINT#10 for 10% off.