When ITIL 4 was first introduced, many asked the usual question "what is different?".  I know I quickly looked to see what ITIL 4 practices had changed.  This is probably a typical reaction for many of us process people.  For those of us who have lived the history of ITIL, we usually focus on the process first and then look at the greater framework.  ITIL 3 introduced the full lifecycle, but even as part of that, we looked to see how the processes were organized and what new processes were introduced.  However, in the release of ITIL 4 Foundation, the focus is on the concept of the framework and applying the right resources and capabilities to provide value to customers.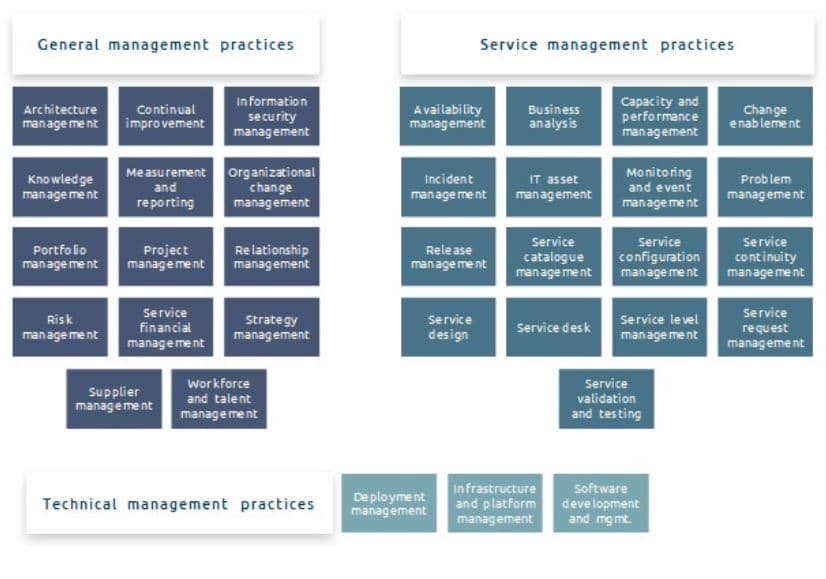 So, what processes have been introduced so far? Well, there is not a straightforward answer. The true answer is that Processes have been replaced by Practices. ITIL 4 defines a Practice as "a set of organizational resources designed for performing work or accomplishing an objective". Practices are comprised of people, processes, platforms, and partners necessary to accomplish the function. No longer are we looking at something like Incident Management as just the process, we now will take a more holistic look at the capability and incorporate the staff, the toolsets and 3rd party providers along with the process to make Incident Management a reality for the organization. BTW, the 4 functions of ITIL3/2011 are also gone and are incorporated into the practices.
ITIL 4 has organized the practices into 3 categories: General Management, Service Management, and Technical Management.  Whereby ITIL 2011 had 26 processes and 4 functions, ITIL 4 now defines 14 General Management Practices, 17 Service Management Practices, and 3 Technical Management Practices.  Many details of the practices have not been released and will be incorporated in the next set of publications from Axelos.  Keep an eye on our blog as we will describe a lot more on practices in future entries.